When we onboard new clients, we ask them for a number of essential items...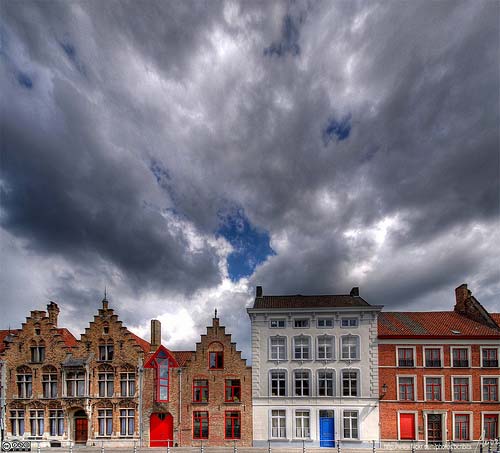 When we onboard new clients, we ask them for a number of essential items such as their vector logo files, passwords to social media sites, how to access their current website and their domain and hosting information. Usually, these questions are met with widespread panic, but after talking them through it we are able to obtain the first three. Domain and hosting information almost always seem to pose a problem.
Often clients don't know who hosts their website or where to even start looking for the login credentials. This is not just a problem for your marketing or web design company, it's a huge risk for your business. Your website is virtual property, and just like you wouldn't want to lose a deed to your house, you shouldn't lose the ownership details to your website.
At this point, are you asking yourself where you stored your hosting information, or if you even have access to it? These are valid questions and you should be actively searching for the answers.
This Fall, we had a number of new clients onboarding with us (5 in the month of October alone!). In most cases, we got several days into the engagement only to realize we didn't have FTP (File Transfer Protocol) access or a way to access a C-Panel or PHPmyadmin. Without these login credentials, there is no way to access the root files, databases or manual settings that enable us to edit and manage client websites. When we contacted our clients for access, we discovered they had no idea how to access this information.
After a little digging around, we've found that most of these clients we're being hosted on the same private server and due to security risks, root file login credentials could not distributed to individual clients. This should never, ever, happen and unfortunately, it does all too often. It may sound great to have your website hosting fee wrapped up in your monthly marketing retainer (its efficient, saves cash and best of all, you don't have to worry about it), but what happens if you decide it isn't working out? Suddenly you don't hold the cards. You are at the mercy of a company you want to move away from, and it is now up to them to decide when and if (unless you take costly legal action) they release your sites databases and files to you.
The aforementioned scenario is an important why companies should own their website hosting accounts. It is your website, your files, your monthly fee. Why shouldn't you be able to pick it up and take it with you wherever you go? It is extremely important that you understand your rights as a client. You should never be held hostage by your service provider.
Three questions to ask your web designer/developer
What hosting provider is my site using?
What are the login credentials for my hosting?
What are the login credentials for my FTP?
If your designer/developer is unable to provide straightforward answers to these questions, you should be concerned. Make sure to press them and start to explore your options.
The options for web hosting are vast, and you certainly do get what you pay for. Here at Quintain Marketing, we're big fans of WP Engine. Because most of the websites we design are built on WordPress, this is a great solution. WP Engine makes it extreemly easy for the non-tech savvy to understand and work with their WordPress hosting solution. The customer service is unmatched, and they'll take you through the necessary steps to migrate your site to their hosting service.
Be aware of the risks associated with turning a blind eye on your web property. Asking questions and being informed could potentially save you thousands in the legal fees and business lost during site downtime associated with reclaiming your hosting and domain from the wrong hands.
Have you had a bad experience with your web hosting, or a great one? What have you taken away from the experience?
Posted in Greenhouses Post Date 11/24/2018

---